Thank you for reading this blog post!
Todays blog is about a Giveaway: 1 (one) physical hardcopy of the book "God With Us: A Jouney Home," Written by Jeremy Pierre, Illustrated by Cassandra Clark. This is a hardcover (268 pages) with full-color illustrations (See image below).
The words in this book are so enlightening and the illustrations are beautiful. My daughter could not put this book down. In fact, she read the entire book in two days. I'm so grateful for this book, it has become a welcomed extension to our book library at home. 
I hope you will experience the same as the winner of this book :)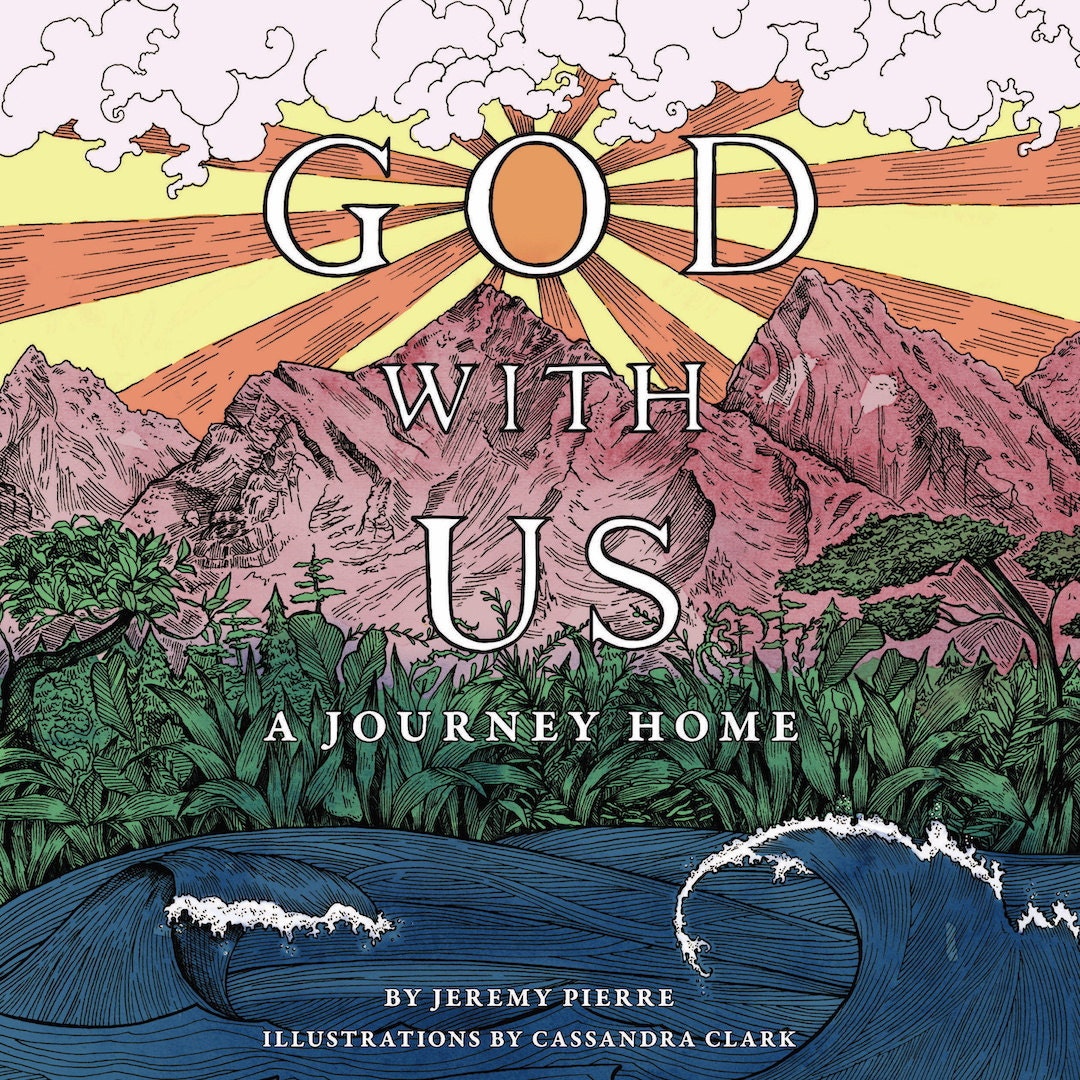 Author Jeremy Pierre and illustrator Cassandra Clark want to awaken children to a brave journey — a journey home. This world is not our home. We live east of Eden and short of Heaven. The earlier children understand this, the more sense they can make out of this sad, wonderful place. This storybook aims to share their vision of the world as a place in-between, to awaken them to the brave journey they must take toward their true home — their home with God.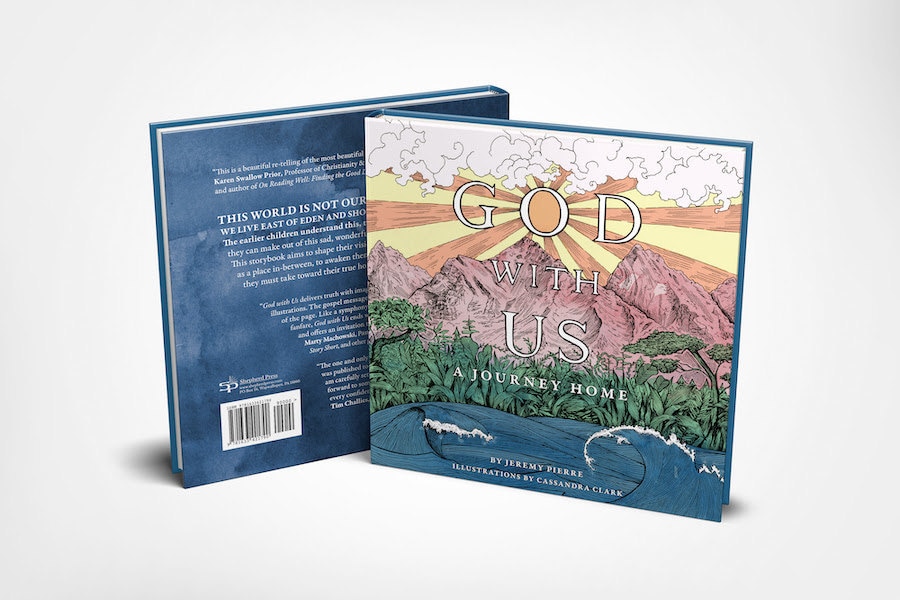 "God with Us" delivers truth with imagination, creativity, and beautiful illustrations. The gospel message becomes clearer with every turn of the page. Like a symphony of truth that crescendos to the final fanfare, God with Us ends with a finale that connects the gospel dots and offers an invitation to believe. Bravo and well done!" says —Marty Machowski, Pastor and author of The Ology, Wonderful, Long Story Short, and other gospel-centered resources for church and home.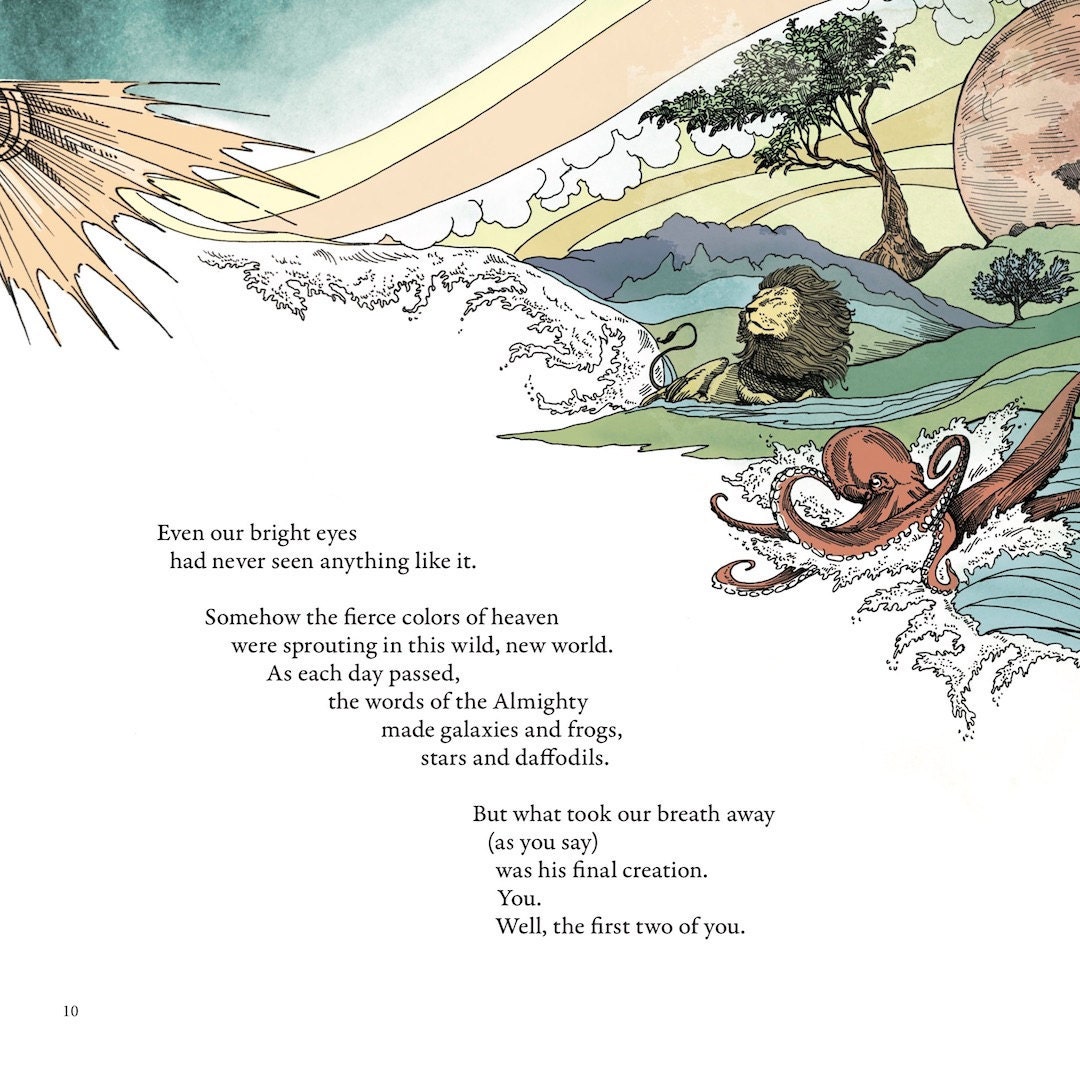 Although, there can only be 1 (one) winner, you may also buy "God With Us: A Journey Home" now from Sheperd Press at the following link:
https://www.shepherdpress.com/products/god-with-us/?utm_campaign=momentum
You can also check out their wesbite at:
https://www.shepherdpress.com/godwithus/
#GodWIthUsMIN #MomentumInfluencerNetwork 
 "This is a beautiful re-telling of the most beautiful story ever told." says —Karen Swallow Prior, Professor of Christianity & Culture, and author of On Reading Well: Finding the Good Life through Great Books.
**Please note: This giveaway is limited to the US only.  
Join my Heavenly Prints by Sonia mailing list at: 
The first to join my email list from November 10th 2021 thru November 29th 2021 and place an order on any of my digital prints, will be the WINNER of this free children's book that is so beautifully written and enlighting. 
By joining this list, you will also receive a welcome email with a link to get 10% OFF a future purchase of 2 or more items from my Sonia Heavenly Prints shop.  
The 1 (one) winner of this giveaway book will be contacted and congratulated via email. I will request your full mailing address to send your book. You will also be contacted with the shipping timeframe.
Remember, you have until November 29, 2021. If you don't win and have joined my mailing list, you will still get your 10% OFF on a future purchase of 2 or more items from my Etsy shop. It's a win, win!
** Many thanks to Shepherd Press for providing this product/product information for review. Opinions are 100% my own and NOT influenced by monetary compensation. I did receive the product in exchange for this review and post, and my daughter loves it! 
Blessings,
Sonia