Yay! This is my second book GIVEAWAY. 
I'm so excited to giveway 1 "The Wonder of Creation." book to the lucky winner.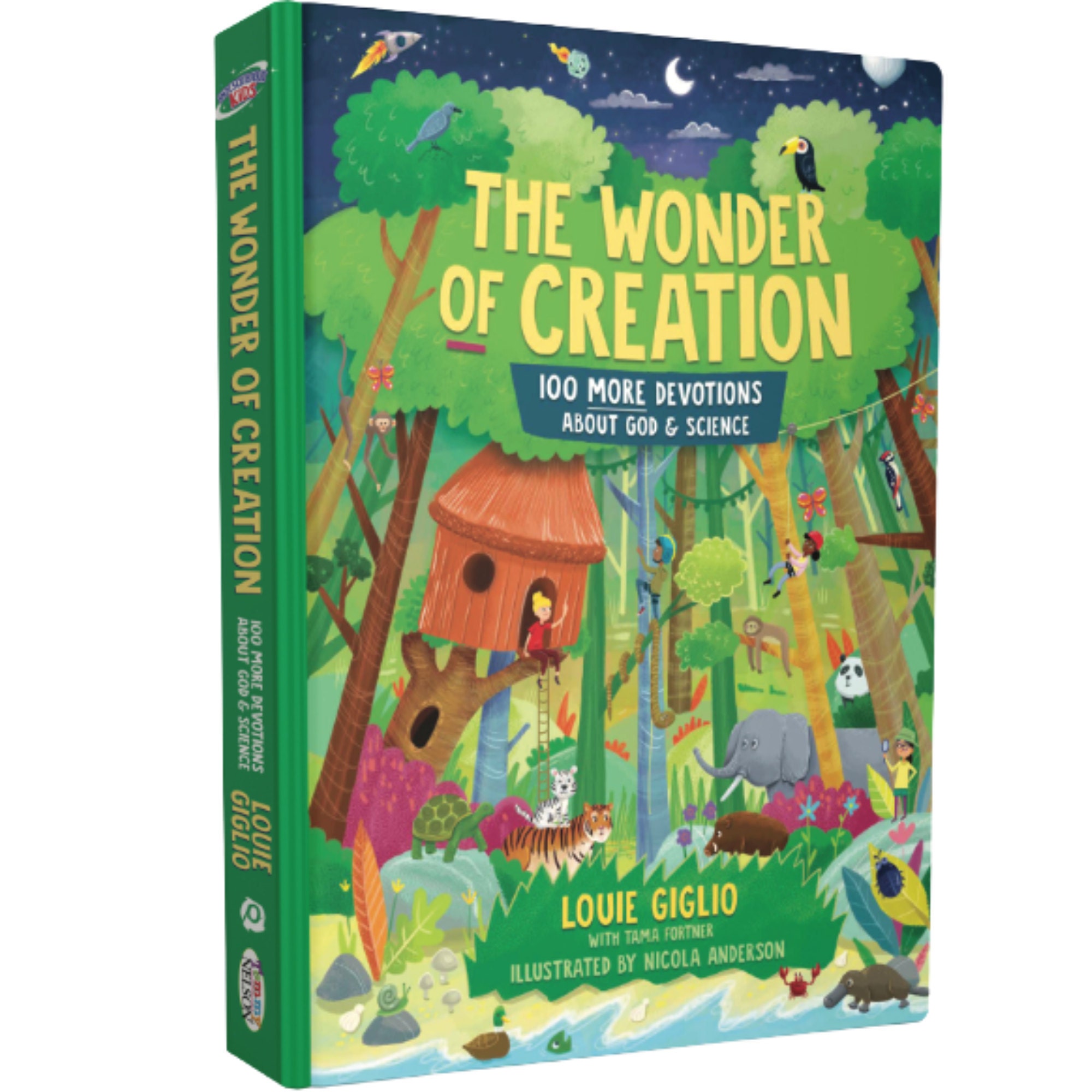 The Wonder of Creation:
Well-known for his powerfull messages about science and the Bible, Louie Giglio has a passion for inspiring kids to notice, enjoy and be in awe of God's creation. In The Wonder of Creation, children will find new delight in God's creativity with 100 devotions that explore:
Animals - from honeyguide birds to flying snakes to white rhinos
Space - from black holes to volcanic moons to gamma-ray bursts 
People - from optical illusions to brian freezes to our immune systemes
Earth - from rainbow rivers to blue lava to flowing glaciers
And much, much more!
With engaging illustrations and striking photography, this fun and informative book is ideal for children ages 6-10. Each of the 100 devotions features a scientific face or an easy acitivity for exploring faith, a short Biblee verse and a closing prayer.
This book is a blessing in disguise in our hrome and has made reading about all the fantastic devotions is a God send. Also, learining about the creation of this earth and all the beautiful things that are a part our world is simply amazing. 
 **Please note: This giveaway is limited to the US only.   
Give away rules: 
Join my Heavenly Prints by Sonia mailing list at: 
https://mailchi.mp/1318e07d438d/email-list 
The first to join my email list from November 18th 2021 thru November 26th 2021 and place an order on any of my digital prints, will be the WINNER of this free children's book that is so beautifully written and enlighting. 
By joining this list, you will also receive a welcome email with a link to get 10% OFF a future purchase of 2 or more items from my Sonia Heavenly Prints shop.  
The 1 (one) winner of this giveaway book will be contacted and congratulated via email. I will request your full mailing address to send your book. You will also be contacted with the shipping timeframe.
Remember, you have until November 26, 2021. If you don't win and have joined my mailing list, you will still get your 10% OFF on a future purchase of 2 or more items from my Etsy shop. It's a win, win!
PS. If you don't win the GIVEAWAY but would like to order this book, visit:
https://www.indescribablekids.com
 Blessings,Sonia