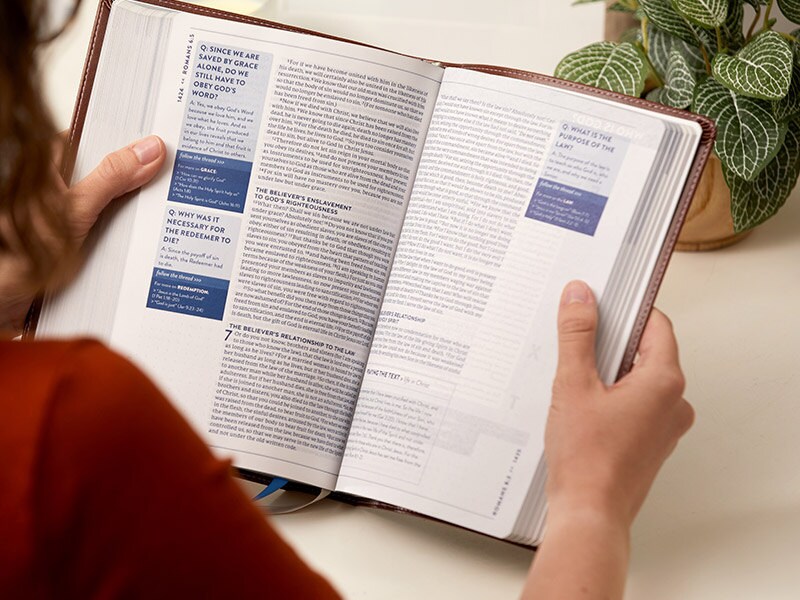 Made with students, young adults, and new believers in mind, The TEXT introduces the new and memorable TEXT study method—Talk to God; Encounter God and humanity in Scripture; eXamine your heart; Talk to others—to help readers of every experience level interact with God's message. Along with this easy-to-use Bible engagement technique, answers to common questions, prayer prompts, and easy-to-understand study tips, The TEXT is a Bible readers of any experience level will want to use every day.
Features Include:
• TEXT the Text: use the four-step TEXT study method— Talk to God; Encounter God and humanity; eXamine your heart; Talk to others—to engage with Scripture 
• Big Q of the Text: big life questions with short answers 
• "Who is God?": nearly 100 short devotions on the person and character of God
• Praying the Text: Learn how to start praying God's Word right back to him! 
• Get to Know the Text: brief explanations of people and events found in Scripture
• Follow the Thread: navigate the Bible across topics
• Anatomy of the Text: concise descriptions of literary devices and categories of Scripture found within the Bible, such as parables and apocalyptic books
• Terms of the Text: brief definitions of important words to help us better understand and discuss Scripture 
 • Clear and readable 9-point NET Comfort Print® typeface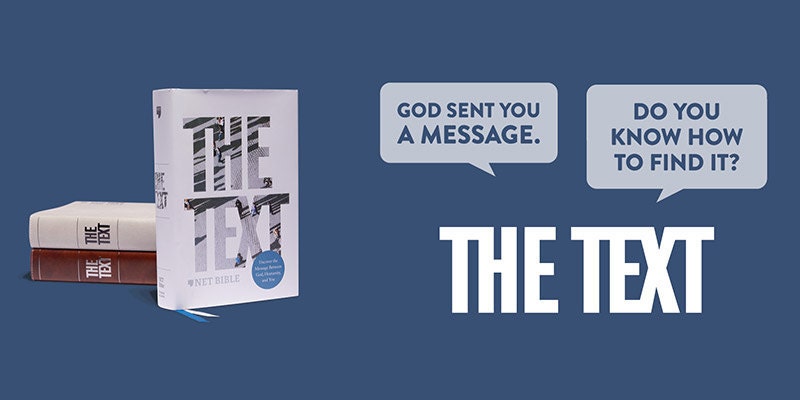 Key points: 
• A Bible for students that doesn't talk down to them and teaches who God is, how to engage with Scripture, and how to have a personal relationship with him. 
• Ideal for teens, young adults, new believers, and anyone who doesn't feel confident engaging Scripture on their own. 
• Accessible new Scripture Engagement Method (TEXT) that connects Scripture to all of life.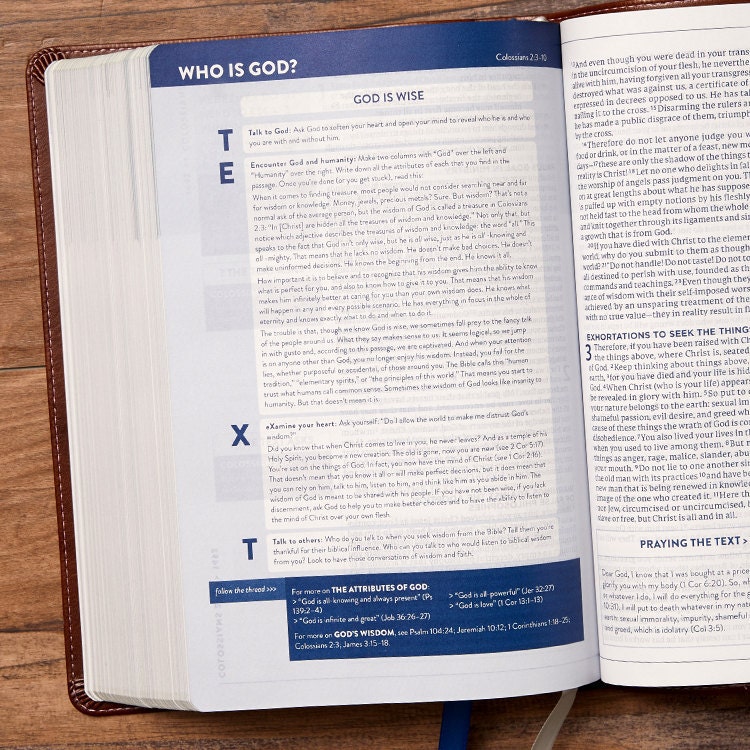 Michael and Hayley DiMarco are the bestselling and award-winning authors of more than 40 books including Own It, God Guy, God Girl, and A Woman Overwhelmed. Michael and Hayley have now served as general editors on three Bible projects. Together, they work side-by-side at Hungry Planet, a company they founded that creates winsome and spiritually based content for teens and adults. They live in Eugene, Oregon, where Michael serves as a pastor. 
  Get 50% off your copy of The NET TEXT Bible if you order before Valentine's Day Here! 
*Giveaway: 1 (one) copy of the The NET TEXT Bible.  1 winner limited to US only.  Valid until 1/13/23 . I will not be able to accept winner's submitted after this date.
**GIVEAWAY RULES: Be the first to Join my Heavenly Prints by Sonia mailing list by January 13th, 2023 at:   and place an order on any of my  , and you will be the WINNER of this amazing FREE book. When joining my mailing list, you will also receive a welcome email with a link to get 20% OFF when you purchase 2 or more items from my . Please let me know you've signed up for the FREE GIVEAWAY. The winner of this giveaway FREE book will be contacted and congratulated via email.  If you're the winner, I will request your full name, email address and mailing address.
Disclosure: Many thanks to Harper Collins Christian Publishing for providing a sample of the product for this review. Opinions are 100% my own and NOT influenced by monetary compensation. 
#TEXTBibleMIN #MomentumInfluencerNetwork  
Blessings, Sonia❤